My Team
Mike's team is made up of Jason Sparhawk and Katie Brady. We know that when you choose to become a client, you are putting your trust in bringing your vision to life. We strive for excellence in serving all of our clients in providing the best service and expertise while making some of the most important decisions of your life to help secure your financial future.
---
Katie grew up with Mike and reconnected during some charity work within the local schools. She is a married mother of three who heavily advocates within the school systems. She grew up playing many sports and also loves the Redskins. While her background is in accounting and database management, she brings a personal touch to our clients by helping to work on our database, managing the social media and being the first point of contact for our clients.
How can Katie help you?
Scheduling Appointments
Help with your account
Assist with sponsorships and community partnerships
Community Outreach
Basic account information and service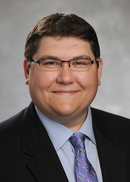 Jason Eric Sparhawk
Practice Manager
Office 443-321-0722

Jason has worked alongside Mike since 2015 and is an expert in our clients' needs. He is committed to providing you with outstanding service every day. His focus is on comprehensive planning and client relationships.
Additionally, he holds his securities and Maryland Life, Health and Variable Annuity licenses.
Jason grew up in Catonsville, MD and is a graduate of Methodist University located in Fayetteville, North Carolina. Not just a financial professional, Jason is also a Class "A" PGA Professional. He enjoys golfing, hunting, fishing, and training dogs. He is also a devoted Orioles and Ravens fan.